QC School of Real Estate
The QC School of Real Estate offers the required online 60 hour training course, three 12 hour in class trainings, and a coaching/mentoring program. We want to help you become a successful real estate professional while meeting all state requirements!
For complete details, visit http://qcsre.com
Below is the upcoming in-class schedule, prices, & contact information to sign up!
Prices:
If you are taking the three 12-hour classes in conjunction with our 60-hour online courses - $599 total
(sign up online @ http://qcsre.com)
If you are taking the three 12-hour classes separate from our 60-hour online courses - $100 per class OR $250 if you sign up for all three at the same time
(sign up via email – dwellman@exitqc.com or phone – 563-271-0007)
Get More Information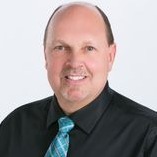 John Beltramea
Broker Owner | License ID:B42396000
Broker Owner
License ID: B42396000
---
We respect your privacy! Your information WILL NOT BE SHARED, SOLD, or RENTED to ANYONE, for any reason outside the course of normal real estate exchange. By submitting you agree to our Terms of Use and Privacy Policy.